Details

Published on Tuesday, 30 October 2018 13:18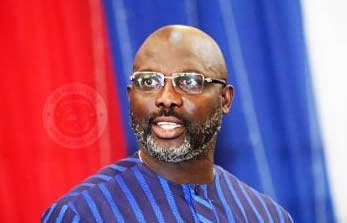 My Fellow Citizens,
On January 22, 2018 you entrusted me with the responsibility of leading the effort to build a capable state that is united in purpose and filled with hope and prosperity. This ushered in the first generational change in national leadership through the popular vote since the introduction of universal suffrage in 1951. I will remain eternally grateful for this sacred trust and will, to the best of my ability and with the help of God, strive to change the narrative on Liberia and bring about a more stable, prosperous, and democratic state.
Therefore, I take this opportunity to launch the Pro-Poor Agenda for Prosperity and Development (PAPD)—our national development plan for July 2018 to June 2023. The Pro-Poor agenda is a framework for inclusion, more equitable distribution of our national wealth, and a rights-based approach to national development. It is the first in the series of plans leading towards the goals for the next twelve years. It aligns our national plans with the African Union Agenda 2063 and the global Sustainable Development Goals (SDGs).
Over the next five years, we will do a few things and do them well. We will focus on bringing growth back to the economy by increasing productivity through value chains with emphasis on agricultural processing and marketing. We will promote the production of rice, cassava and vegetables using new and appropriate technologies because the agricultural sector is a major source of foreign exchange and livelihood of our people. The forest sector remains another area with significant potential for growth. While developing the potential in those areas, we will pay close attention to natural resource governance so local communities can increase their share of the benefits from our natural resources and work with the government to improve regulations of artisanal, small scale, and large-scale activities.
We cannot develop Liberia without good quality infrastructure and a skillful labor force. Therefore, over the next five years, my government will invest in high quality infrastructures including affordable energy, air and sea ports, Telecommunication/ICT, housing, water, and sanitation. More importantly, we will invest in our people particularly into their education, health, and in ending widespread vulnerability.
Good roads will be the enabler of all these development initiatives. Therefore, it will be a top priority. Over the next five years, my government will begin a bold effort to connect all areas of our country all year round by good roads.
Our government inherited a difficult fiscal situation and the only way forward is to cut and rationalize expenditure in the short term while growing the revenue base over the long term. Even with those measures, our progress will be slow without the support of key partners--the international development partners, the private sector, and the Civil Society.
We want to acknowledge the pivotal roles they have played, reassure them of government's commitment to an inclusive way forward, and seek their cooperation for the implementation of the PAPD. We want to reassure the business community, both Liberian and foreign, of our commitment to creating an enabling environment for their business ventures to prosper.
Our country is rich in resources and opportunities. It has a youthful labor force with tremendous potential. We are committed to helping to develop that potential. Moreover, as Liberia's feminist-in-chief, I hereby pledge to fight for equality and women empowerment to develop their potential during my tenure as well.
I now call on all Liberians, living at home and in the Diaspora, to join hands and put aside differences. After years of conflict and struggle with disease outbreak, we must turn in new a direction to build hope again—in ourselves, in our nation, in our future. I encourage you to own this development agenda, receive it with positive minds, and become champions of the solutions it offers. Liberia belongs to all of us and we must now collaborate to build a new and better nation.
Finally, let me close by thanking all those who worked very hard to change our campaign manifesto and vision into action for a prosperous, stable, and resilient Liberia.
God bless Liberia!
George Manneh Weah
President of the Republic of Liberia