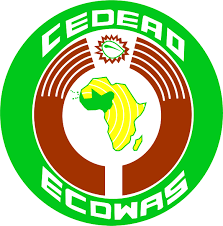 Monrovia, Liberia - Liberia has been designated to host another session of the delocalized ECOWAS Parliament Meeting in Monrovia from 27th to 31st August 2018. In April 2017, a similar parliamentary event was held here from 10th to 14th April. In preparation for the holding of the event, a high powered ECOWAS Technical delegation is expected to arrive in Monrovia on Thursday, August 23rd, 2018.
The delegation headed by Mr. John Azuma, Secretary General of the ECOWAS Parliament in Abuja, Nigeria will hold series of preparatory discussions with members of the Liberian ECOWAS Parliament Headed by Bomi County Representative Edwin M. Snowe, Jr.
Over the years, it has been a long-standing practice for the Regional Parliament to organize some of its committee sitting outside of its Headquarters in Abuja, the Federal Republic of Nigeria and within the sub-region as a means of interaction between the Community Parliament and the people it represents.
The theme for this year's meeting is "Contribution of ICTs to the Regional Integration Process- Status of Implementation, Challenges, and Prospects of an ECOWAS Community Radio and Television Station".
According to a press release from the ECOWAS National Office in Monrovia, participants attending the delocalized meeting will begin arriving in Liberia this weekend in anticipation of the official opening scheduled for Monday, August 27th.
Several local and international experts in Communications and Information Technology are expected to present papers on various topics during the five days meeting.